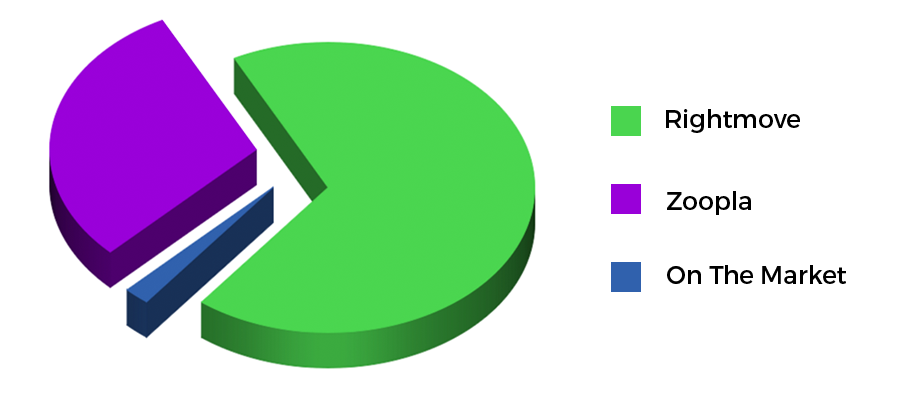 Few Takers For New Property Portal
February 3, 2016
The new property portal, named On The Market (OTM), seems to have launched with a whimper, despite its TV advertising campaign since its launch in early 2015. The service sought to compete with the likes of Rightmove and Zoopla yet traffic to OTMs site has been anything but impressive.
According to independent web monitoring firm Hitwise, of the three main players, On The Market's web traffic accounts for between 2% and 3% with Zoopla fifteen times this amount and Rightmove accounting for 68% of total hits. (Dec 2015)
The reason this is so important to house sellers is that many agents have signed a five year agreement with OTM – which is much cheaper than Rightmove and Zoopla – on the basis that the agent can only subscribe to only ONE other major portal! We regard this as a serious obstacle for vendors. The only benefit appears to be to those agents who are prepared to substantially reduce the effectiveness of their service for the sake of saving a few pounds in subscription costs. Shame on them! The effect will be slower sales and lower prices as they simply don't have access to the majority of purchasers who register with the two major proven portals. According to researchers Nielsen, some 80% of buyers only use one portal, so it is essential that agents subscribe to both the major ones, as we do.
We predicted this problem at the outset and our clients can rest secure in the knowledge that their property will feature strongly on both Rightmove and Zoopla without question.
There… that's better! We go that off our chest, and if you're thinking of selling why not invite us over for an informal market appraisal? It'll only cost you a cup of coffee (white, no sugar please!)
– Jude